"Photographs in the Archive: Photo Album Preservation" Webinar Recording Now Available!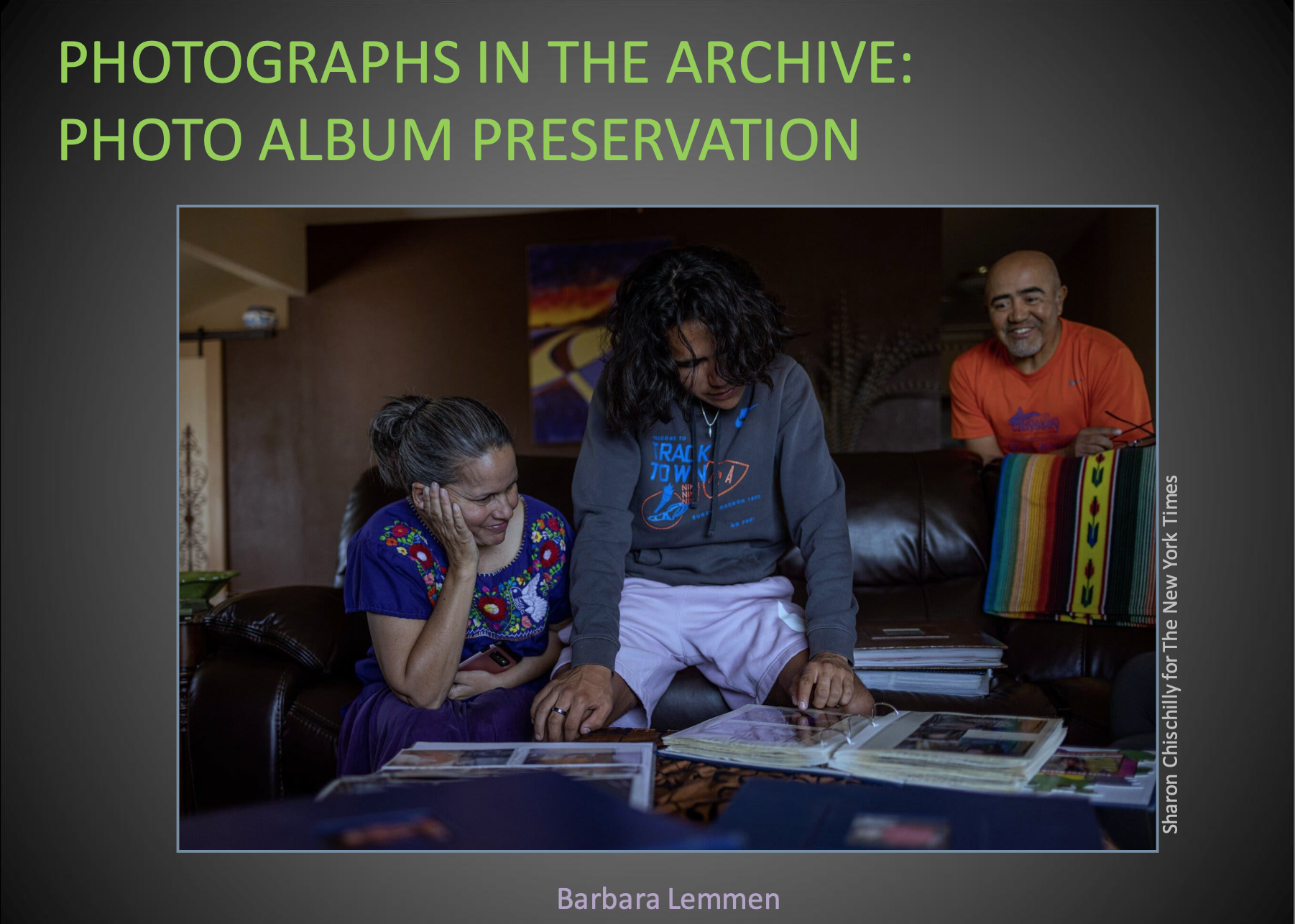 In our final webinar presentation of 2021, Barbara Lemmen, Senior Photograph Conservator at the Conservation Center for Art & Historic Artifacts, explored the unique challenges that occur when preserving photo albums. This presentation covered basic preservation techniques to help care for photo albums in your collection, such as handling techniques, storage and housing recommendations, and resources for dealing with condition problems.
Click here to view the recording. 
Click here to download the slideshow and resources.
The DHPSNY team looks forward to welcoming you to more educational program in the new year! Our first presentation, Keeping Current: Tips & Tricks for Policy Updates, will be presented by Amanda Shepp, Coordinator of Special Collections at SUNY Fredonia, on Wednesday, January 12, 2022. Learn more and register on our Webinars page: dhpsny.org/webinars.
Presented free of charge to New York institutions, DHPSNY education programs address the needs of professionals and volunteers responsible for the care and handling of historical records. Our webinars address emerging issues and best practices, with content scaled to apply to small- and medium-sized organizations with limited resources.
Back To Blog