"The Process of Processing" Webinar Recording Now Available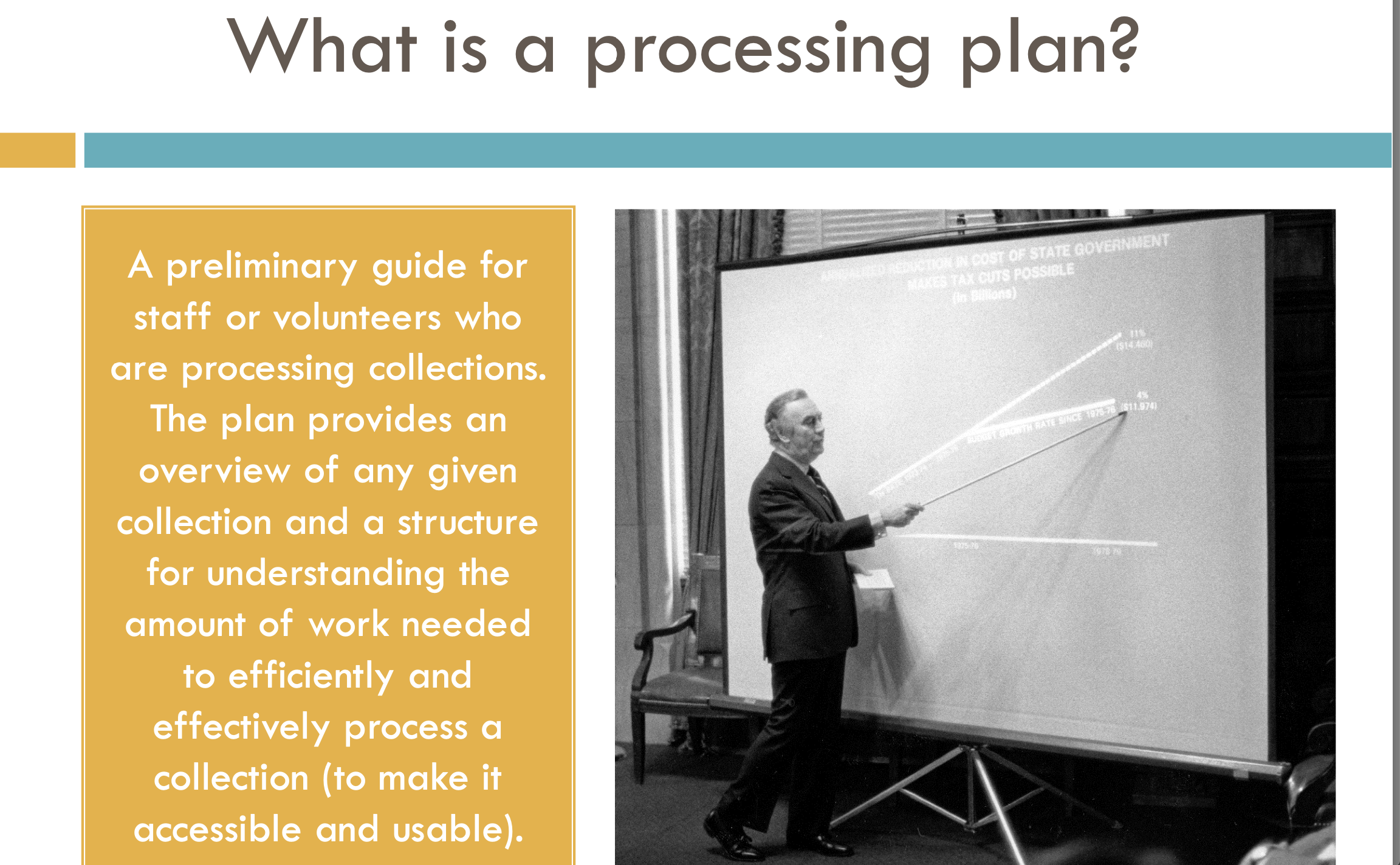 DHPSNY Archives Specialist Kate Philipson gave a compelling case for utilizing processing plans in last week's presentation The Process of Processing: Creating and Implementing Processing Plans. After giving an overview of archival processing, Kate explained what a processing plan is, why you should want to create one, and how to approach writing your own. She also answered a lot of thoughtful questions from the audience and provided a wealth of additional resources.
Click here to view the recording.
Click here for a PDF of the slideshow.
Click here for additional resources.
Join us for our next webinar Assessing Condition Issues in Paper Collections on Thursday, April 2. Learn more and register at dhpsny.org/webinars.
Presented free of charge to New York institutions, DHPSNY's education programs address the needs of professionals and volunteers responsible for the care and handling of historical records. Our webinars address emerging issues and best practices, with content scaled to apply to small- and medium-sized organizations with limited resources.
Back To Blog