Space Planning Webinar Recording Now Available!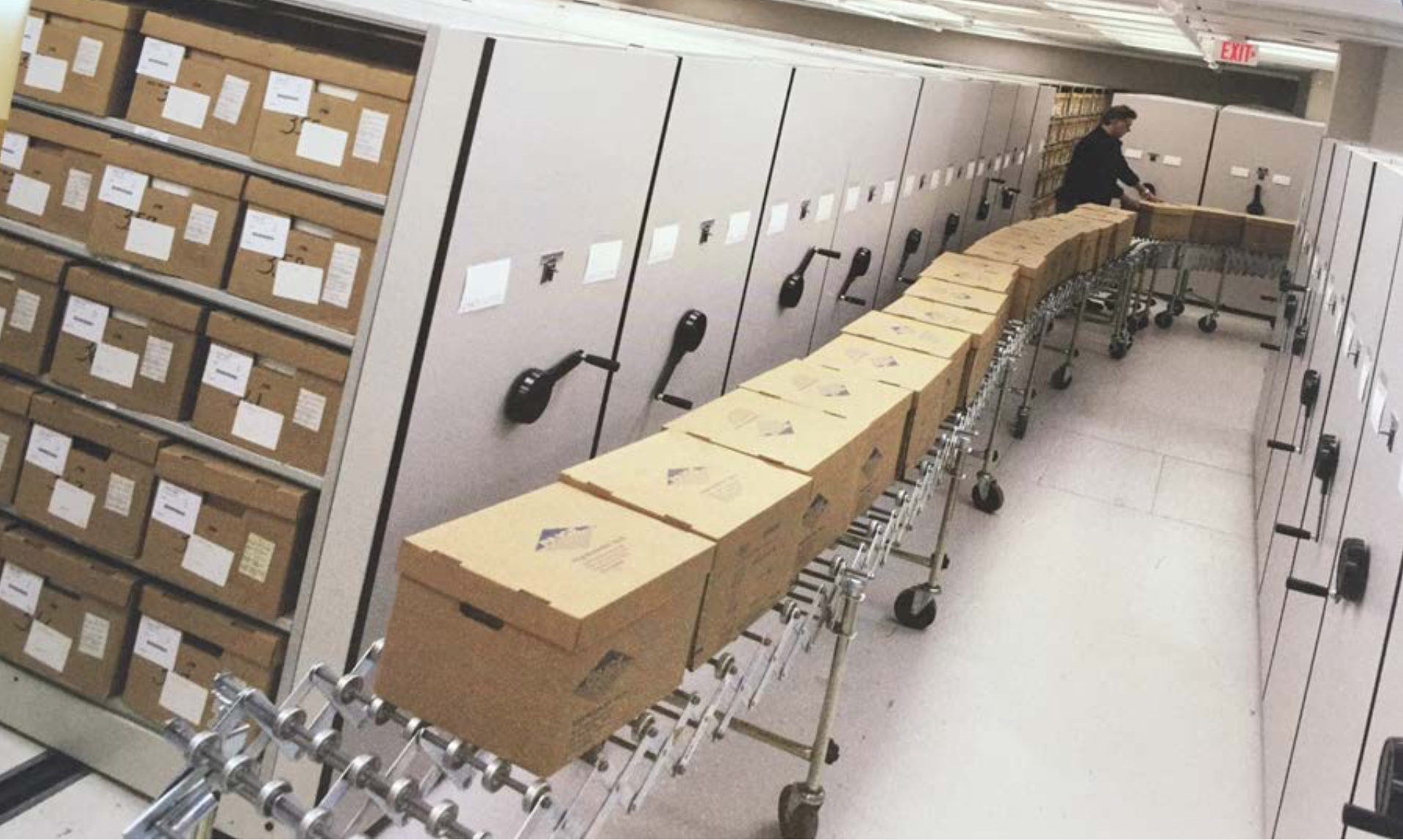 Maria Holden, Preservation Officer at the NYS Office of Cultural Education, gave a thorough and information overview of space planning for collecting institutions in last week's webinar Space Planning: Getting Started. She discussed strategies for making the most of available storage space as well as the best practices and current standards for housing and storing institutional collections. Specifically, she shared an approach to space planning based on functions and the importance of keeping collection storage, access, and work areas functionally separate. She also provided the audience with additional resources that we have included below.
Click here to view the recording.
Click here to download the slideshow.
Selected Resources:
AIC Wiki: A Collaborative Knowledge Resource, Environmental Guidelines, http://www.conservation-wiki.com/wiki/Environmental_Guidelines
Conservation Center for Art & Historic Artifacts, Light Levels for Storage and Exhibition, http://www.connectingtocollections.org/wp-content/uploads/2011/08/hbcu-l...
National Fire Protection Association
· NFPA 72, National Fire Alarm
· NFPA 10, Standard for Portable Fire Extinguishers
· NFPA 14, Standard for the Installation of Standpipe and Hose Systems.
Wilsted, Thomas P. and Michele F. Pacifico, Archival and Special Collection Facilities: Guidelines for Archivists, Librarians, Architects, and Engineers, Chicago: Society of American Archivists, 2009.
Join us next week on Thursday, April 20 at 2:00 PM for our next webinar Lighting: Beyond Standards! Learn more and register on our Webinars page.
Back To Blog