Summer 2018 Planning & Assessment Application Deadline Announced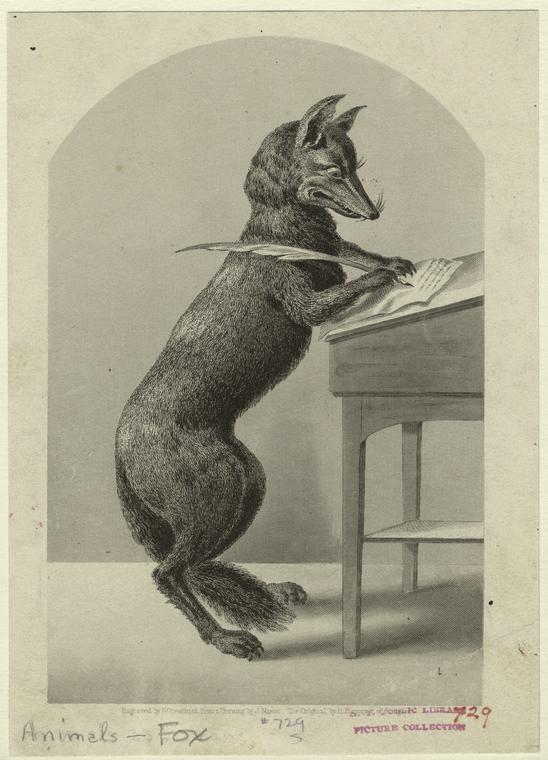 We're pleased to announce that the deadline for our summer 2018 Planning & Assessment Services round is Friday, July 13th. Applications for DHPSNY's services are accepted year-round and reviewed three times a year. You must apply by the deadline to be considered in the current review period.
Visit our Planning & Assessment page to learn more about each service and download application materials. DHPSNY currently offers free services in four categories: Archival Needs Assessments, Preservation Surveys, Condition Surveys, and Strategic Planning Assistance. Each service's page features helpful tools to assist you in completing your application, including sample applications, a sample survey report table of contents, and answers to frequently asked questions.
Photo: Art and Picture Collection, The New York Public Library. (1852). Fox Writing With A Quill Pen.
Back To Blog