Summer 2019 Planning & Assessment Application Deadline Announced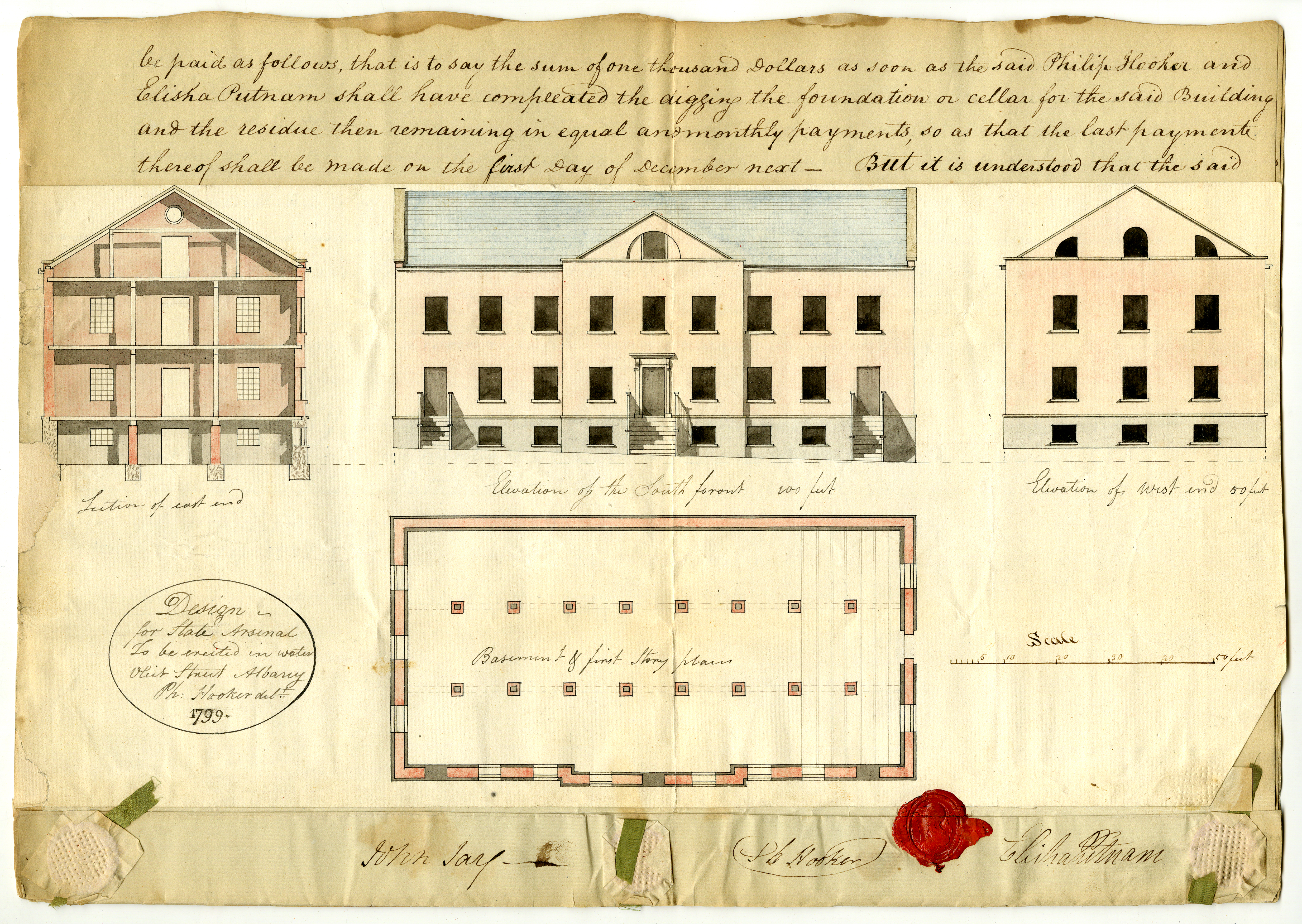 We're pleased to announce that the deadline for our Summer 2019 Planning & Assessment Services round is Friday, July 12! Applications for DHPSNY's services are accepted year-round and reviewed three times a year. You must apply by the deadline to be considered in the current review period.
Visit our Planning & Assessment page to learn more about each service and download application materials. DHPSNY currently offers free services in four categories: Archival Needs Assessments, Preservation Surveys, Condition Surveys, and Strategic Planning Assistance. Each service's page features helpful tools to assist you in completing your application, including sample applications, a sample survey report table of contents, and answers to frequently asked questions.
Image: New York State Archives. Selected audited accounts of state civil and military officers, "Plan for a State Arsenal" designed by architect Philip Hooker but never built, 1799. With building contract signed by Governor John Jay, and builders Philip Hooker and Elisha Putnam. Department of Audit and Control. Audited accounts, 1780-1938.;This document was part of the Freedom Train exhibition.
Back To Blog