Congrats to our Summer 2023 Planning & Assessment Class!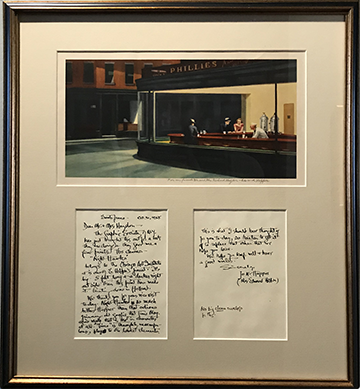 We concluded our Summer 2023 Planning & Assessment Services application review period this past July, and we're pleased to announce our independent field reviewers have selected seven collecting institutions to receive DHPSNY services.
We commend these organizations for their dedication to enhancing their preservation programs and practices, and it is with great honor that we embark on this journey alongside them. 
For those who may have missed the opportunity to apply during our summer review period, the next application deadline is set for Friday, November 3, 2023. Visit our Planning & Assessment page to learn more and apply. Foundational Planning Assistance is accepted on a rolling basis.
We look forward to beginning site visits for the following institutions in the coming weeks:
 
Archival Needs Assessments
Newburgh Free Library (Newburgh, Orange County)
Treatment Action Group (New York, New York County)
The Church of St. James the Less (Episcopal) (Scarsdale, Westchester County)
Strategic Planning Assistance 
Edward Hopper House Study Center and Museum (Nyack, Rockland County)
The Forward Association, Inc. (New York, New York County)
Condition Surveys
Historic Geneva (Geneva, Ontario County)
Foundational Planning Assistance
Wethersfield Estate & Garden (Amenia, Dutchess County)
Image: Nighthawks print— Signed, "For our friends Mr. and Mrs. Richard Haydon- Edward Hopper" with an accompanying letter from his wife, Jo Hopper, Edward Hopper House Study Center and Museum
Back To Blog