DHPSNY Planning & Assessment Applications Due Friday, Nov. 5!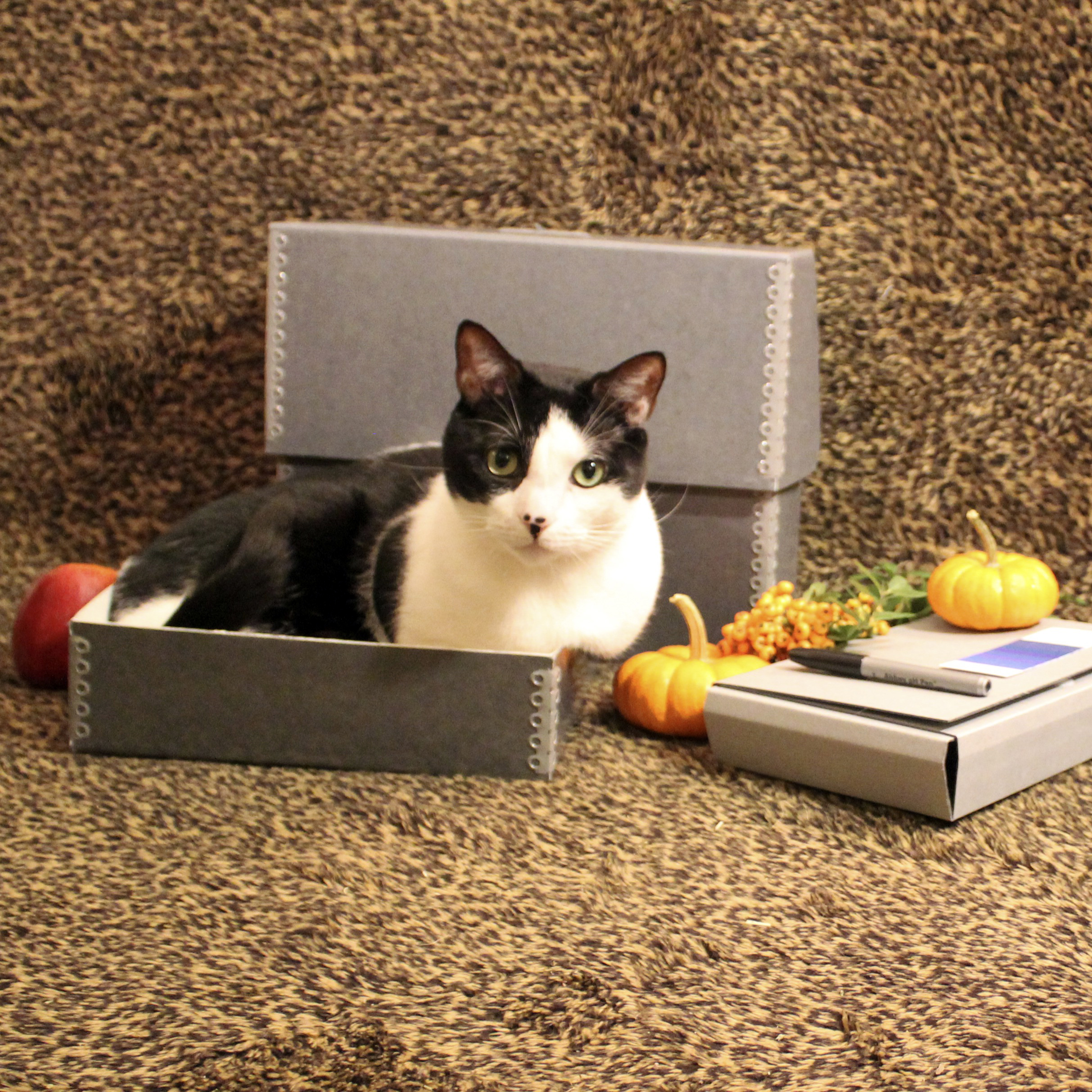 October is here, and — with four weeks left before the November 5, 2021 deadline — it's a perfect time to start an application for DHPSNY Planning & Assessment Services! Not only are our services designed to help the institutions we serve become even better stewards to the collections in their care, but participating secures a lasting relationship with the DHPSNY team of experts (cat co-workers virtually included). 
Start an Application Today
To help you get started, we've outlined each of our services below with links to more information and application materials. Our website also features helpful tools for navigating the application process, including frequently asked questions, sample applications, and our recent webinar DHPSNY's Planning & Assessments: A Crash Course. 
Support 
DHPSNY staff is here to help you every step of the way! For assistance, questions about eligibility, or additional information, contact us at info@dhpsny.org or (215) 545-0613 extension 338.
Our Services
Archival Needs Assessments
DHPSNY Archival Needs Assessments thoroughly examine your institution's archival program, identifying what's working, as well as areas of potential improvement. The final assessment report delivered to your organization covers Administration, Collections Management, and Collections Care, pinpointing problems, recommending solutions, setting priorities, and guiding the development of your archival program.
Click here to learn more and apply.
Preservation Surveys
A DHPSNY Preservation Survey is a general evaluation of your institution's preservation needs and is a recommended step for any archival program. The final survey report delivered to your organization covers Preservation Administration, Building Conditions, Environmental Conditions, Security and Emergency Preparedness, and Collections Care and Storage.
Click here to learn more and apply.
Strategic Planning Assistance
Our Strategic Planning Assistance curriculum was developed in partnership with the New York Council of Nonprofits (NYCON). At the end of the process, your organization will have completed a three-year strategic plan, a document unique to your institution, identifying key goals to support and strengthen your organization with milestones to gauge your success along the way. 
Click here to learn more and apply.
Condition Surveys
A Condition Survey is a valuable tool for institutions that have previously undergone a Preservation Survey (through DHPSNY or another program) and are now interested in evaluating the conditions of collection materials on a more granular level.
Click here to learn more and apply.
Applications for DHPSNY Archival Needs Assessments, Strategic Planning, Assistance, and Preservation and Condition Surveys are accepted year-round and reviewed three times a year. Foundation Planning Assistance is accepted on a rolling basis. Preservation Surveys, Archival Needs Assessments, Strategic Planning Assistance, and Foundational Planning Assistance are conducted virtually.
Back To Blog